Create your online store today
Chase and BigCommerce now offer you a complete online package.
Build your store, accept payments and grow your business.
Get Chase and BigCommerce in one integrated solution 

Sign up and be ready to start taking payments the same day 
Pricing as low as 2.2% + 25¢ per transaction
Processing rates may vary based on your selected BigCommerce plan.
1

Online payments expertise
Chase processes more than 50% of U.S. card-not-present transactions.

Improve your cash flow with same-day deposits, at no additional cost, when you direct your funds to a Chase business checking account.

Start today and receive a free
15-day trial
from BigCommerce
4
Process your payments with Chase and receive an additional 3 months of BigCommerce at no cost.

One hub for selling everywhere
Sell products on websites and social media, such as Amazon and Instagram, from your BigCommerce Control Panel. 
More built-in apps and features give you time back to focus on running your business.
Powerful built-in tools help you build a better online business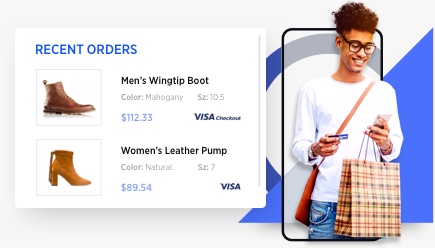 Simplified eCommerce management
Take the guesswork out of managing your online business with improved inventory management tools, personalized shopping experiences, and more.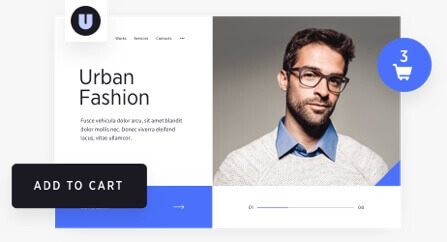 Design and customize your website
You decide what features and functionality will best showcase your products and manage your business.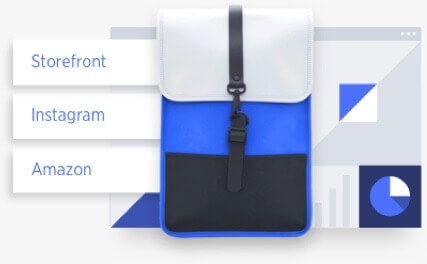 Sell everywhere, from your commerce hub
Sell products where your customers are already shopping - like Amazon and Instagram - from your BigCommerce Control Panel.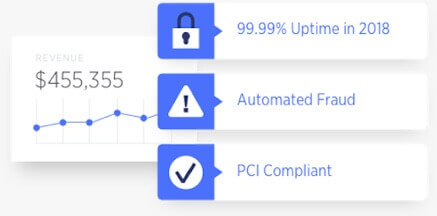 Security you can set and forget
Help protect your store with DDoS protection, fraud alerts and PCI compliance.
Customize your store with features to complement your business

BigCommerce gives you a level of buying power once reserved for large enterprises. With the help of BigCommerce, you can access better shipping rates, carrier choices or other cost savings for your business. 

Grow and scale your business with available apps that help drive traffic, convert customers and build long-term loyalty.
Delivering your message to the right customer at the right time is crucial to making sure your brand resonates. BigCommerce Essentials is able to integrate with popular apps to make your marketing meaningful and your business goals more achievable.
Build your online store today
3 months of BigCommerce, at no cost.
1 Other processing rates may vary. Please 

contact us

 to learn more.
2 Nilson Report, Issue 1171, March 2020, Pg10, based on Visa/Mastercard volume data.
3 New customers qualify for same-day deposits upon sign-up when processing payments through software using Chase Integrated Payments, Powered by WePay and depositing into a

Chase business checking account

. Payments approved by 8 PM ET are eligible for same-day deposits 6 days a week, excluding Saturdays. Payments processed and approved by 5:00 PM Pacific Time (PT) / 8:00 PM Eastern Time (ET), Sunday through Friday (including holidays), will be deposited into the business owner's Chase business checking account that night. All payments processed and approved by 5:00 PM PT / 8:00 PM ET on Saturdays will be deposited into the business owner's Chase business checking account Sunday morning by 7:30 AM ET. There is no additional cost for same-day deposits but standard rates and fees will apply for business checking and payment processing. All payouts are subject to WePay

terms of service

, including risk assessment and fraud monitoring. Same-day deposits are available in the U.S. only. Additional exclusions may apply.
4 Terms: With this offer, you will receive a 15-day free trial to try BigCommerce, even without selecting a plan. When you select a plan, you will not be charged the monthly fee for the BigCommerce plan that you select for a period of three months from the date of activation ("Offer"). You must select either Standard, Plus or Pro plan to be eligible for three months free. After the end of the three month Offer period, you must cancel your account or the Card on File will be charged the standard monthly fee for the plan that you selected at the time of activation. If you cancel your account or do not complete registration, the online store you built will be deactivated and you will no longer be able to access the control panel. By opening an account, (1) you acknowledge and agree to BigCommerce's Terms of Use and these Terms and Conditions; (2) you consent to receiving communications from BigCommerce regarding your online store while your account remains open. Communications can be in the form of email sent to the address you provide as your preferred email, in-product notifications, and/or phone calls to the number you provided as part of the sign up process.